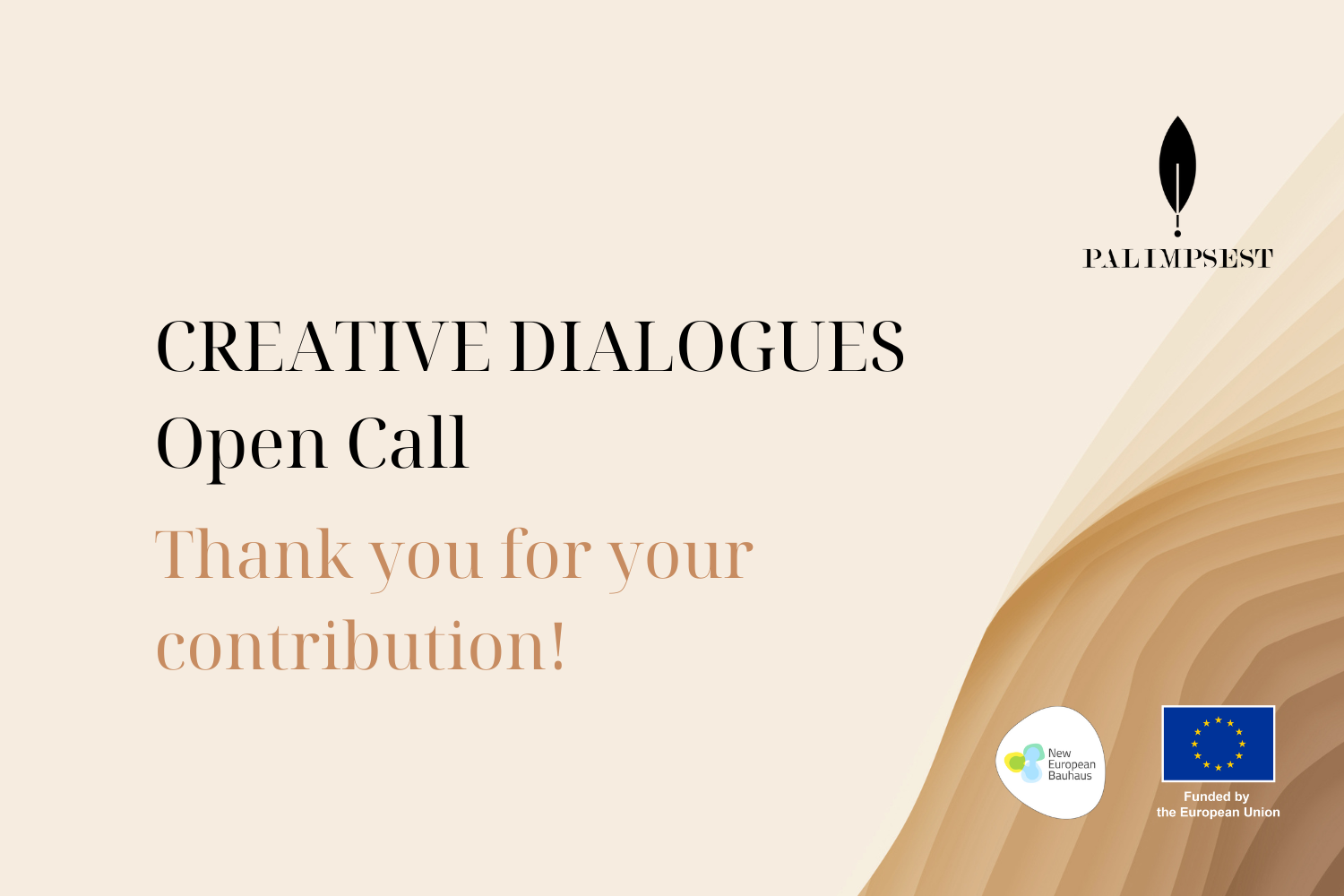 We are delighted to share some exciting news from the PALIMPSEST 'CREATIVE DIALOGUES' Open Call: the initiative has not only witnessed remarkable participation but has also showcased the rich diversity of creative minds from around the world.
A Global Gathering of Creatives:
The PALIMPSEST 'CREATIVE DIALOGUES' Open Call generated immense interest, with an impressive total of 362 registrations on the platform and 141 submissions. These contributions came from individuals and teams, each driven by a passion for their respective fields and a shared desire to engage in PALIMPSEST's challenging research.
The open call was structured around three pilot landscapes: Milan, Italy; Jerez de la Frontera, Spain; and Łódź, Poland. The response was distributed as follows:
Milan, Italy: 55 submissions
Jerez de la Frontera, Spain: 50 submissions
Łódź, Poland: 36 submissions
We extend our heartfelt thanks to all the participants who embraced this opportunity and to those who helped spread the word about this unique endeavor.
One of the most inspiring aspects of the PALIMPSEST 'CREATIVE DIALOGUES' Open Call is the global representation it achieved. Submissions poured in from 26 different countries, highlighting the universal appeal of creative expression. The countries that contributed the highest number of submissions include Italy, France, Spain, Poland, Germany, and Belgium, demonstrating the wide-ranging impact of this initiative.
Interdisciplinary Arts at the Forefront:
The heart of the open call lies in the realm of 'interdisciplinary arts.' Many applicants described their field of work as 'interdisciplinary arts,' encompassing a fusion of visual and performing arts, architecture, design, and landscape architecture. This convergence of disciplines promises to bring fresh perspectives and innovative approaches to the pilot landscapes.
Next Steps: Selection and Dialogue
With 141 submissions in hand, the PALIMPSEST team has embarked on the challenging but exciting task of evaluating each proposal. Three winning projects will be selected for each pilot landscape. The results of this deliberation will be announced on October 13, 2023.
Following the announcement, the "Dialogues meetings" will then commence, offering a unique opportunity for the shortlisted candidates to engage with the PALIMPSEST research team. These meetings will delve into the key issues and ideas at the heart of the three pilot landscapes, facilitating a deeper understanding and collaboration between the creative minds involved.
Conclusion:
The PALIMPSEST 'CREATIVE DIALOGUES' Open Call has proven to be an inspiration for creatives worldwide, fostering a global community of interdisciplinary artists and innovators. As we eagerly await the results and the upcoming dialogues, it is clear that this initiative has sparked a vibrant exchange of ideas that will undoubtedly shape the creative landscape in the pilot sites and beyond. We look forward to witnessing the transformative power of collaboration and creativity in the coming months and years, thanks to the exceptional contributions of all those involved.
Published on: September 22, 2023
Read some of our Latest News