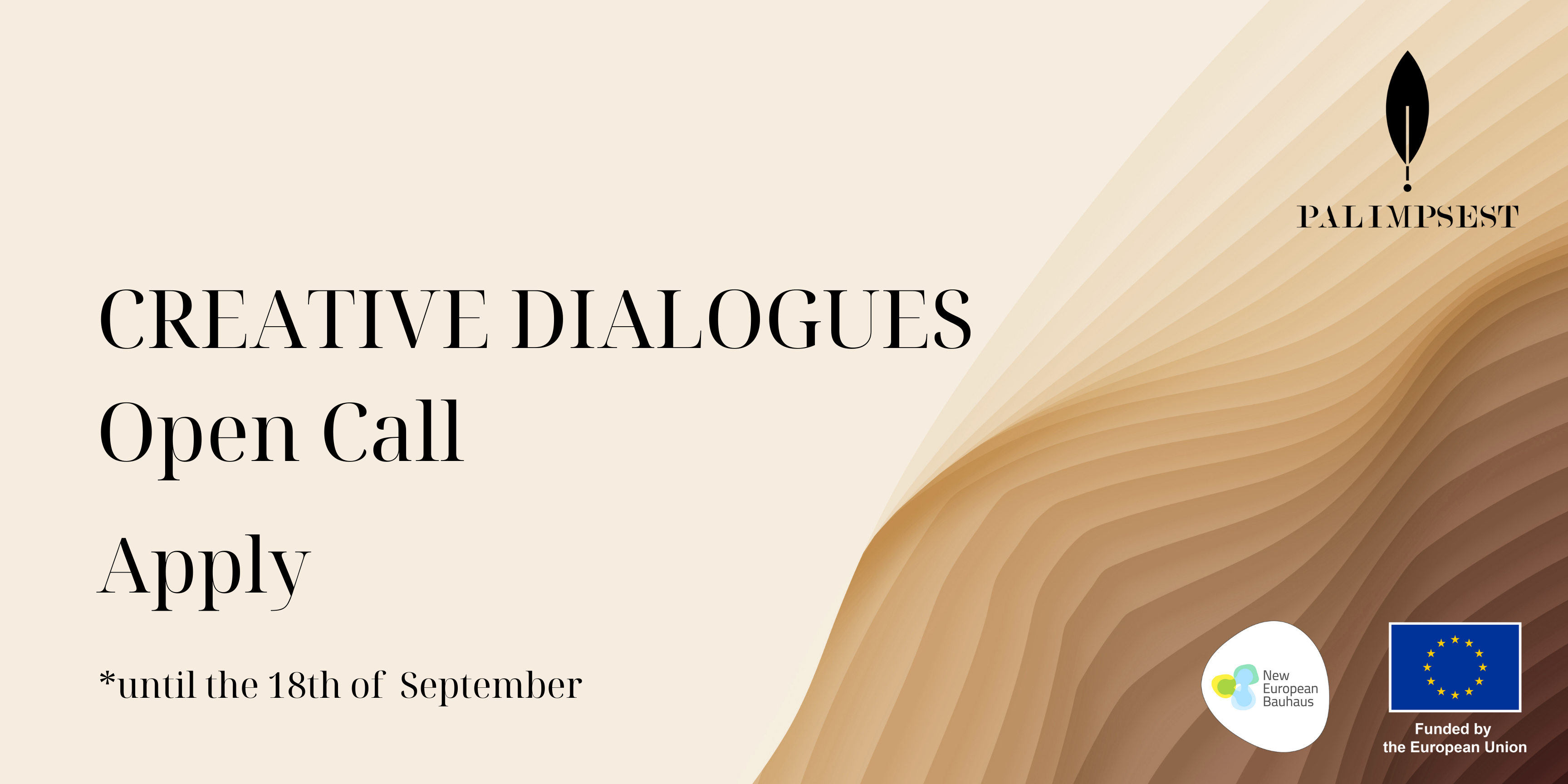 We are

looking for

creative minds,

artists, designers

,

landscape

architects

,

and architects

eager to work

with us

in three exemplary landscape laboratories

.
*Deadline September 18th 2023
PALIMPSEST is a research project aiming at re-shaping landscapes through co-creation of sustainable solutions that connect human actions, heritage and sustainability, hybridizing local practices with architecture, design, and art. 
This open call invites creative minds interested in working with us in three exemplary landscape laboratories: 
Łódź (PL), UNESCO city of films with a unique industrial heritage, fighting against multiple pollution problems (water, air and soils) while regenerating industrial urban landscape to give birth to a new urban.
Jerez de la Frontera (ES), an Andalusian wine cultural landscape challenged by the competition for land use between agriculture, tourism and energy production.
Milan (IT), focusing on the water landscape around the "invisible" river Lambro shaped by ancient irrigation practices emitting from multiple water sources, and nowadays also struggling with threatening water scarcity issues.
PALIMPSEST promotes collaborative experiments grounded on design, art practices, and architecture. For each landscape, we will select 1 creative who will join us in the design, organization, and development of two residential workshops (one in 2024 and the second in 2025). 
On these occasions, design, art practices, and architecture will dialogue with place-specific needs and broad systemic challenges to imagine a new future for these three landscape laboratories.  
Each of the three selected applicants (team or individual) will be awarded 10.000 euros. The fee is meant to enable him/her/they to carry out his/her/their creation, research, or experimentation activity outside his/her/their usual creation place and participate in the online periodic meetings that will follow the residency to design the prototyping and other follow up activities . 
If you feel ready to take on this challenge, check out the full call announcement HERE! 
You can submit your application HERE (until  September 18th , 12 pm CEST). 
If you have any questions regarding the Open Call, check out the FAQ HERE or contact us at info@palimpsest-project.eu.
Published on: July 17, 2023
Read some of our Latest News