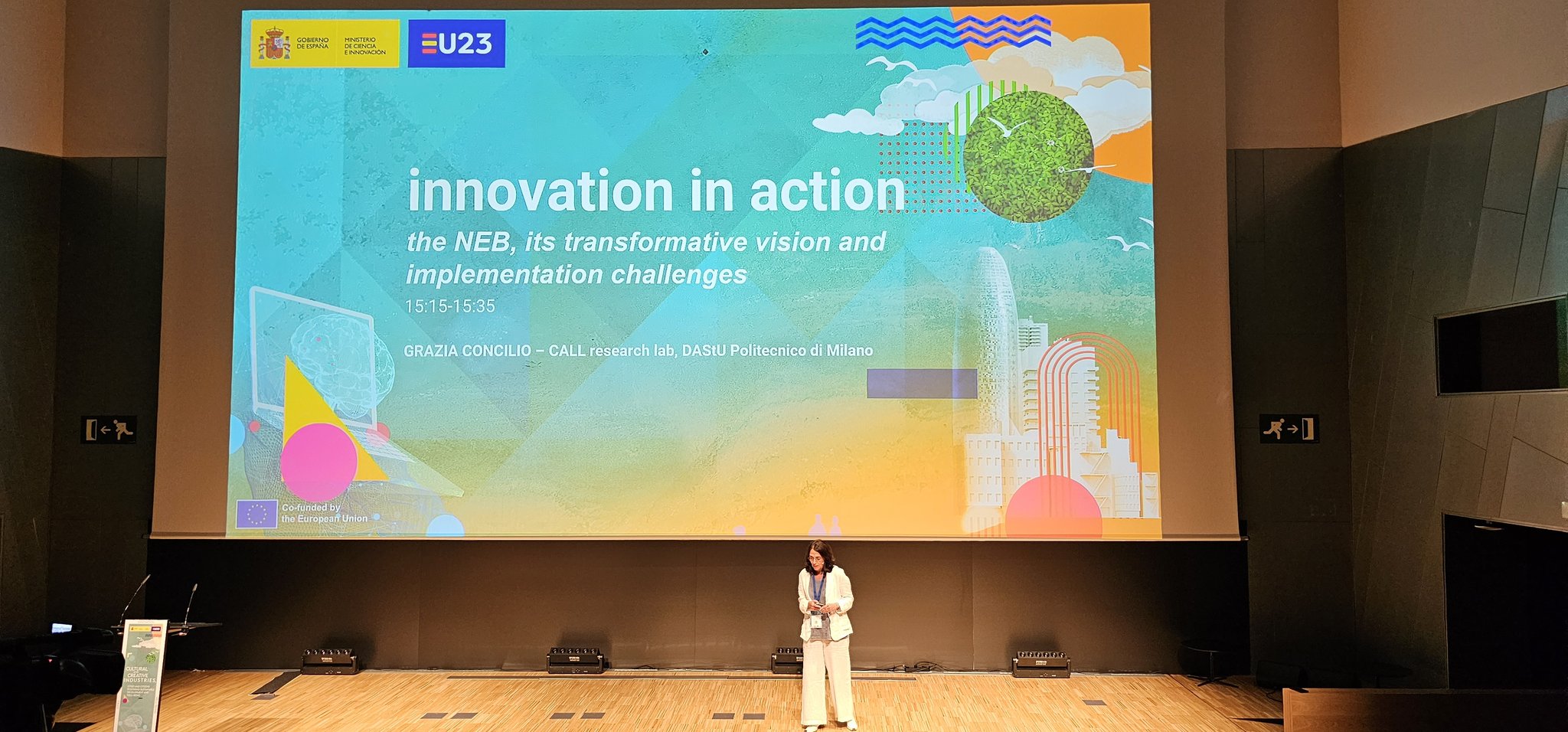 Grazia Concilo, coordinator of the PALIMPSEST project from the Politecnico di Milano, participated as a speaker in the Cultural and Creative Industries in Cities as Drivers of Sustainable Development and Well-being Conference that took place in Barcelona on the 11-13 July 2023.
Her Presentation title was "innovation in action the NEB, its transformative vision and implementation challenges".  A video of her presentation is available on youtube here and the  ppt can be also found here.
The Cultural and Creative Industries (CCIs) are at the heart of the creative economy by ensuring the continued development of societies and being a powerful vector for the creation of competitiveness, cultural wealth, innovation, and employment.
Knowledge-intensive and based on individual creativity and talent, these industries generate not only considerable economic prosperity while strengthening social cohesion but are also critical to a shared sense of European identity, culture, and values.
The Spanish Presidency of the Council of the European Union organized this European conference to reflect on how the CCIs contribute to improving people's quality of life by creating solutions through Culture and Science.
The event displayed, in a demonstrative, interactive, and participatory way, CCIs' European and collaborative projects and initiatives that are not only innovative and sustainable but also accessible, affordable, socially committed, and enriching for all in line with the New European Bauhaus (NEB) initiative.
Published on: September 1, 2023
Read some of our Latest News